The day before Hurricane Sandy, Lee harvested over 35 pounds of produce from the Bushwick Starr rooftop. We shared it with our friends and neighbors.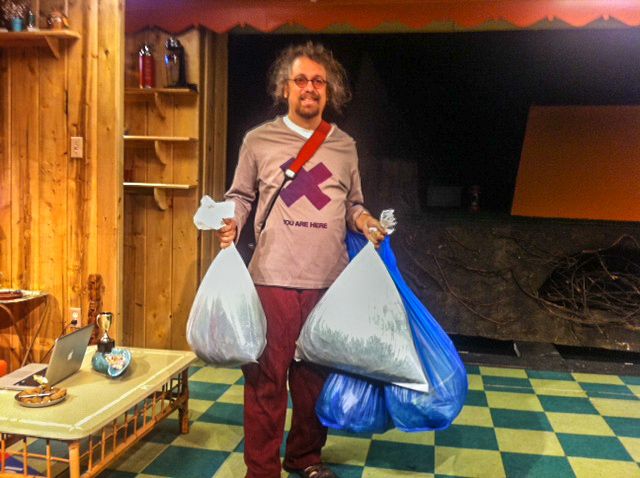 We're glad we got all of that good stuff, because after the storm, we came back to this.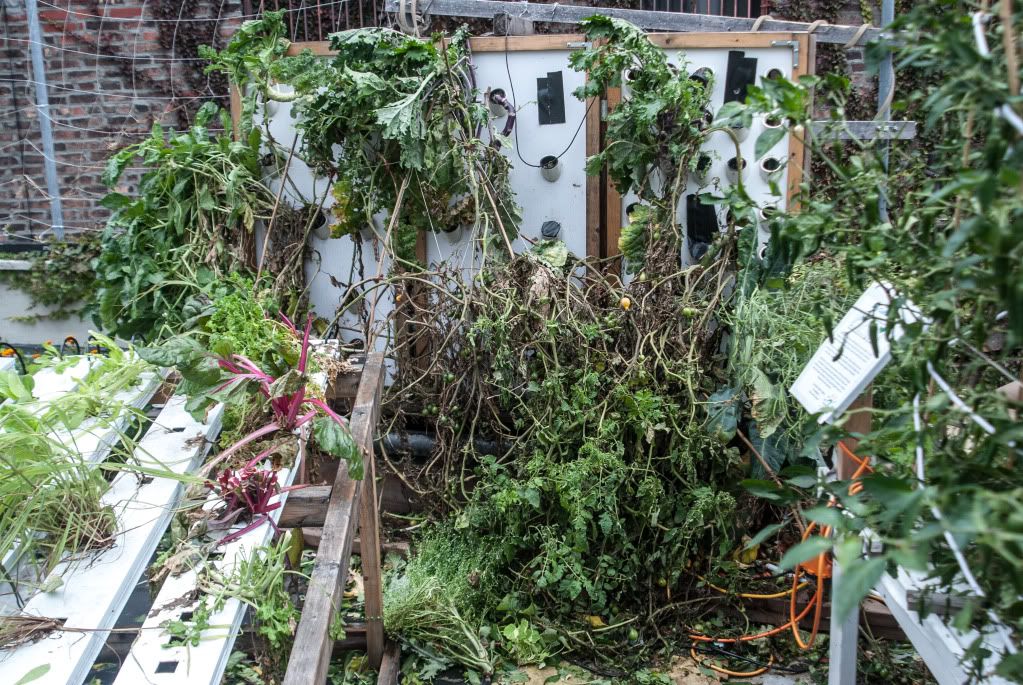 And this, really, is nothing. Our farm and neighborhood were not hit hard by the storm, which devastated many New York neighborhoods as well as places up and down the East Coast and as far south as Cuba. Our thoughts are particularly with Added Value, an amazing farm in Red Hook. Red Hook is one of the neighborhoods that was worst hit.
If you are looking to help New Yorkers this week, please visit NYC Service, a terrific 311 site for volunteering. There are a lot of needs, even as power is coming back on and hot water is more readily available. It will take a long time to recover. We feel very blessed that we sustained so little damage.
You can see a full Hurricane Sandy aftermath photoset on our Photobucket. We also have a video showing the damage on YouTube.