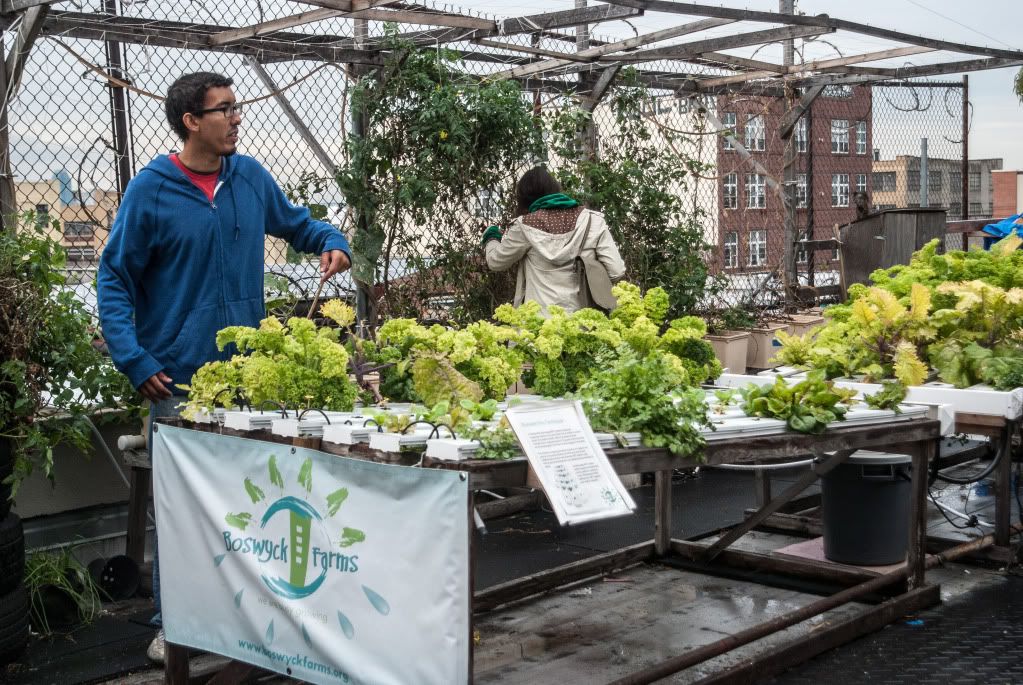 Despite the rainy weather,  we had really great attendance at our Open House and Harvest Party last Sunday at the Bushwick Starr. We were glad to meet lots of interesting people with widely varying knowledge of hydroponics: from the newbies to the experts, we love to show off our stuff! It's always good to test what we know by teaching others, and to get pointers from the pros.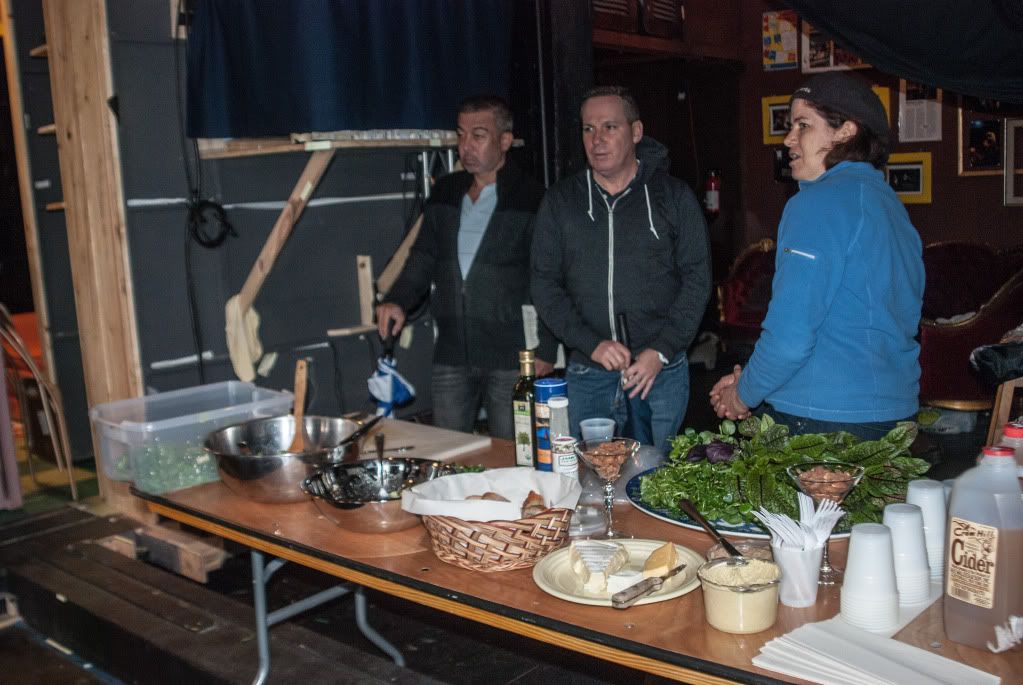 Visitors included a representative from Community Board 4 (our local community board in Bushwick), and members of
Concrete Green
, a worker-owned cooperative based in the Bronx that "customizes green infrastructure & products for our clients and community to improve local living conditions and address climate change."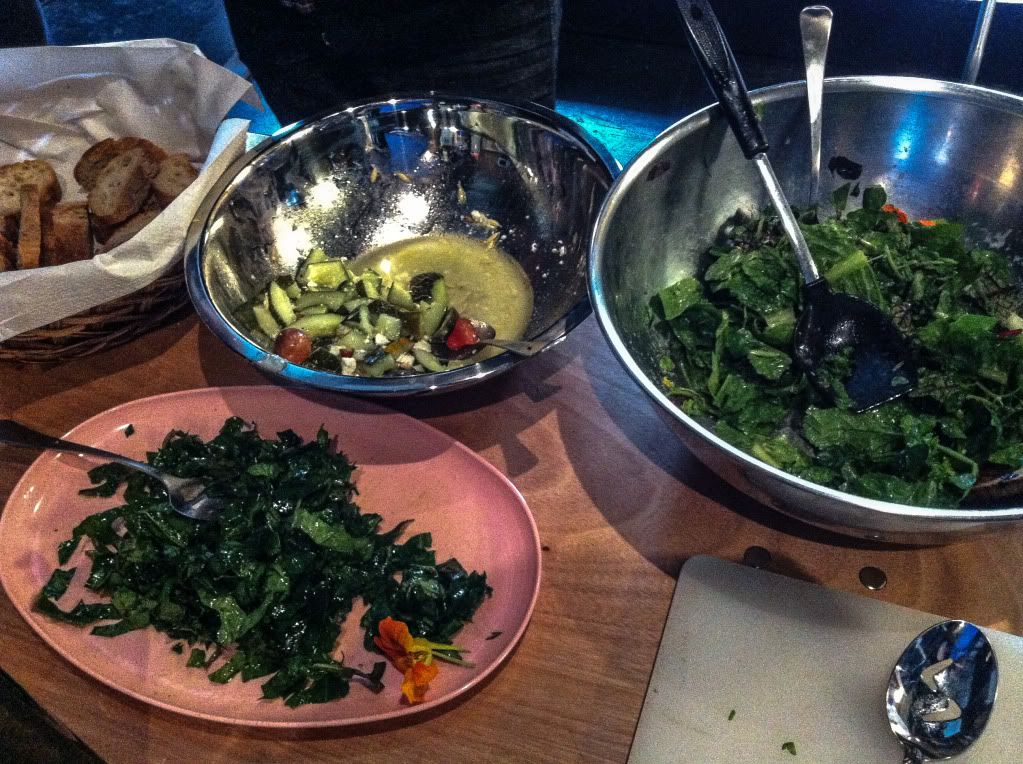 Anne made some delicious snacks from our  our rooftop-grown produce, including lettuce roll-ups, massaged kale salad, cucumber/cherry tomato salad, and a mixed green salad made from lettuce, dandelion greens, sorrel, watercress, curly cress, and purple basil. Yum! You can
email her
for recipes. And if you're still interested in getting a tour of the rooftop, it's not too late.
Ask Alex M.
for an appointment. We don't know how much longer our outdoor growing season will last, so come by soon!