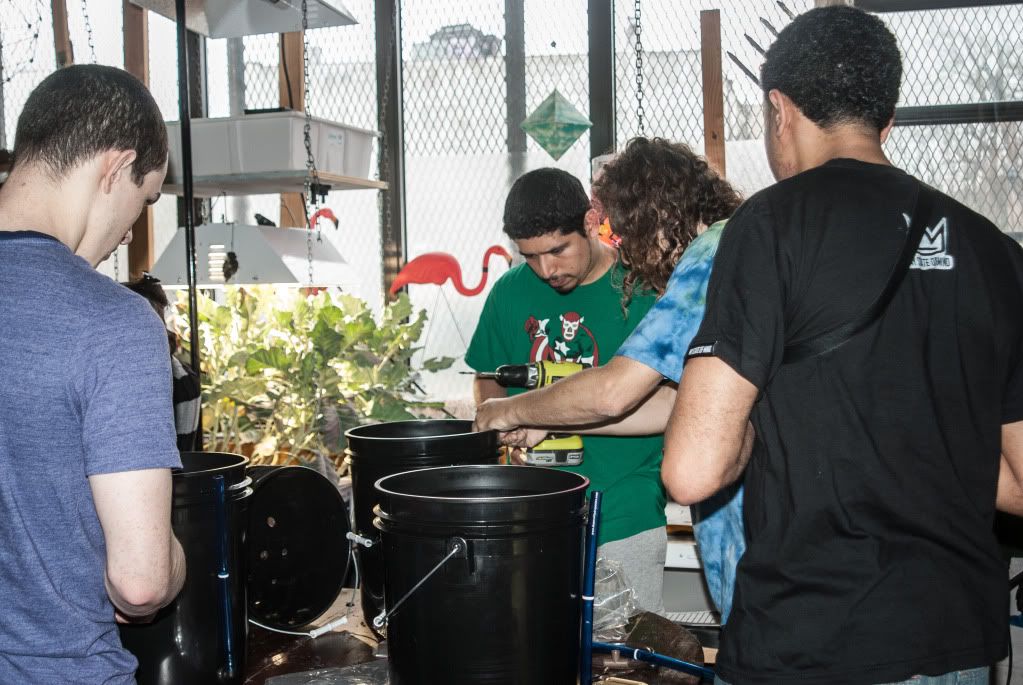 Teacher Training
Interested in bringing hydroponics to your classroom? Sign up for 4 intensive sessions that will explore hydroponic system design and curriculum development. Learn how to transform DOE STEM requirements into a hands-on creative learning process and bring the experience back to your students.
The course will include the opportunity to build a small hydroponic system to take back to your school. This is a great "starter system" for anyone who may want to develop a school-based hydroponic farm in the future.
The full cost of the course is $800, plus a materials fee. Certificates of course completion will be presented to graduating students.
To register for the Teacher Training Course, click here.
To pay for the course, click the button below. Please note: your registration is not complete until both the registration form and the payment have been received.
Please note: we are also happy to create custom courses for students with specific interests. Email education@nullboswyckfarms.org with a description of your needs and we'll start the process of getting you a quote.
The general Teacher Training course will cover the following:
Session 1: Intro to Hydroponics
Receive a resource guide that will support you throughout the course and when you get back into your classroom. At the end of this session, you  will be familiar with the history of hydroponics, botany basics and how different types of hydroponic systems function.
Session 2: Passive System Construction
Review the material introduced in Session 1 by creating a passive planter system of your own! We will share our best practices and ideas for interactive lessons that can be used with this system in the classroom. We can also share tips on how to streamline construction in a classroom, depending on student age and skill level.
Session 3: Active System Construction
Go big or go home! Participants will work together in smaller groups to build larger systems that can be kept in a classroom for long term observation. You will be asked to approach the session from the perspective of your student's age group. This experience will act as a model for how to introduce the concept and activities in the classroom. Each teacher will be able to take a system home.
Session 4: Curriculum Development
Now that you have systems, lets put them to work! We will share some of our most popular in-class lesson plans, model the activities for the group, and facilitate group creation of a new lesson plan. Open discussion on lessons learned during the previous sessions to follow.